To tap into our Sacred Sensuality, we are gathering to open our minds to the nature of human sexuality as well as incorporating intentional practice and self-reflection. Each section of this retreat will encourage us to ground and connect with the earth and souls around us, and to learn more about natural human sexual behaviors and love styles in hopes that we can better understand ourselves and others.
This event Is For You If…
You are interested in Sensuality & Sensual Self Work.

You seek clarity & direction related to your Vulnerability & Sensuality.

You want to release blockages from your body.

You desire to feel free in your expressions & to open up to new experiences.

You have the tendency to protect yourself because you are sensitive, & want to limit unwanted attention.

You want to learn how to embody your Sensuality & feminine presence, & set clear boundaries to be respected in every single moment.
Experiences
✨Vinyasa Yoga Asana
✨Guided Meditation
✨Breathwork
✨Empowerment
✨Writing
✨Reflection
✨Expression
✨Dance & Movement
✨Qigong
✨Sound Healing
✨Vegan/Plant-Based Food
✨Connection
Date & Time
Saturday, May 25th, 2019 | 9am to 5pm
Location
The Momma Yurt - Sacred Retreat Space
"The Momma Yurt, located in a serene valley in Vista, California, is built on the private property of owners, Heather & Jim Lindemenn. The Momma Yurt was built out of the deep necessity for a sacred sanctuary gathering space here in North County San Diego."
*Address will be shared with confirmed attendees.
Topics
Vulnerability

Create Sense of Comfort & Safety for Yourself, Sacred Space

Understand YOU prior to Interpersonal Connection

Trauma Healing

Evolution for Relationship with the Self & Relationship with Others

Getting to Know Your Body, Masturbation

Gender Fluidity

Discover Your Own Sensuality

Self Love, Self Work
Speaker | Main Facilitator
Sexology & Psychology :: Human Sexuality, Sexual Behaviors, Love Styles, & More
Bio :: "I am Channing Renee; I received my BA in psychology in 2017 and am currently awaiting my acceptance into a graduate PhD program for evolutionary and clinical psychology. I am not a licensed mental health provider. I am looking to expand peoples' minds in regard to human sexuality by incorporating personal experience along with my undergraduate degree. The topics that I will be addressing during this speaking engagement are provided for informational purposes only and should not be relied upon as mental health services advice.
My current interests within the field are polyamory and other non-monogamous love styles. Love is immeasurable and unconditional; the idea that monogamy is the only way to love is a socio-cultural normality that does not work for some, if not most human beings. I am also interested about the "self"; getting to know who you are, what you like, how you connect, and much more prior to entering into a relationship/s in order to better communicate your needs. The following are topics I am also studying: sexual orientations (LGBTQA+), gender pronouns, fantasies and fetishes, the power of non-sexual physical touch, anthropology, spirituality, mindfulness."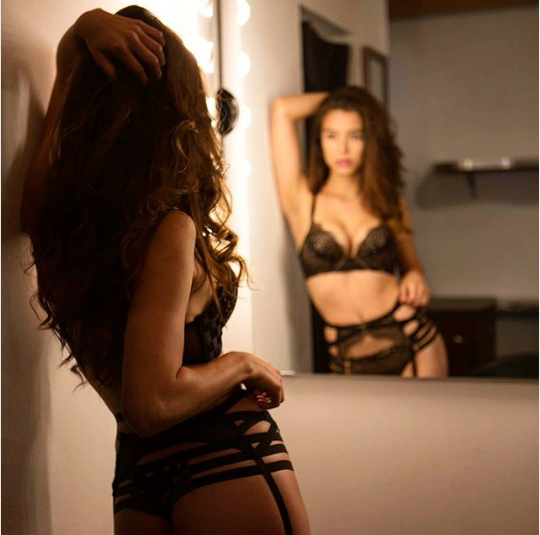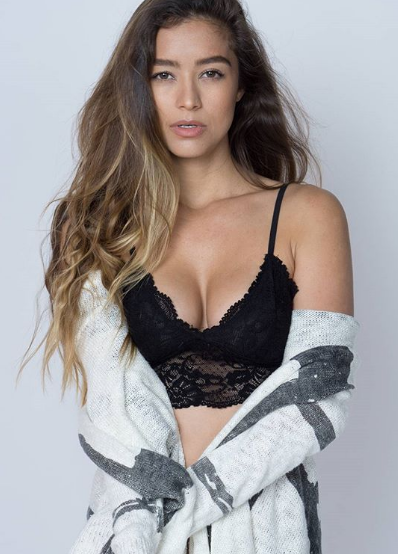 Intention :: "I am hoping you leave this gathering with a renewed sense-of-self, a better understanding of your sexuality, new and lasting connections with fellow attendees, and most of all a greater love, patience, and understanding for other human beings."
Yoga Asana
RYT 200 :: Vinyasa Yoga Asana, Mindful Yoga, Yoga for Trauma & Y12SR | INHC | Mentor | Consultant | Entrepreneur
Bio :: Jess Marie has been practicing yoga since the age of 12. She was first introduced to the practice by her grandfather & mother who helped support her during her anxiety attacks. Pranayama (breath work) & dhyāna (meditation) saved her life.
In early 2015, she became certified in Vinyasa Yoga Asana as a 200 RYT. Since then, she has dedicated time to her personal practice & always educating herself to further her teaching practice. Jess has become Yoga for Trauma certified, focusing on stress & trauma relief through the practice of yoga, & Y12SR certified, combining the somatic approach of yoga & the cognitive approach of 12-step programs.
Her great grandmother was a yoga asana teacher, & is with Jess always during her teaching & personal practice.
Jess' classes focus on the breath, mindfulness & tuning into what the body needs. She will guide you through breath & movement with ease & grace.
Intention :: "I'm very much looking forward to facilitating a yoga asana practice that weaves in Sensuality, Vulnerability & Self Love to prepare you for Channing's beautiful teachings."
Dance & Movement
Ecstatic Living Guide | E-RYT 200 | RYT 500 | Life Coach
Bio :: Anne-Tyler (aka A.T.) enjoyed a 16 year long career as a professional classical and contemporary dancer, performing on stages all over the world. Also an international dj, music and movement has been her lifelong passion. She is an RYT 500, E-RYT 200 yoga and meditation instructor, as well as an ecstatic dance facilitator, and is devoted to creating a peaceful and harmonious world. Her deep compassion for others and the desire to be of service led her to the creation of Blossom Body Awareness, which offers one-on-one transformational guidance for flourishing in an embodied and purposeful life.
Intention :: "My intention is to guide you into the realization that your sacred sensuality is the almighty power of creation itself, worthy of your deep respect and deliberate, intentional expression."
Qigong & Breathwork
Qigong Master | NLP Practitioner | Hypnotherapist | Life & Transformation Coach
Bio :: "I am a 'seeker.' I recognize that I am a spiritual being having a human experience. I have been tried and I have been tested… I have performed at high levels as a fiercely competitive athlete. I have worked with thousands of individuals over 20 years in fitness clubs guiding them through the challenges of health, wellness, and on the journey to the body of their dreams. I have been faced with enormous loss…and I have found my way to extraordinary joy and deep love. I have journeyed to China and studied martial arts, Breathwork, QiGong, Tai Chi and Daoism. I have failed and tried again…and I have triumphed.
Through all of this, I have heard 'my calling' and I have been inspired…to use my journey to guide others on the path of theirs: – to live a life you truly love – to radiant health – to flowing abundance – to a joyous job – to passionate relationships.
If you get your dreams, I get mine! You are infinite possibility. You are not your body. You are not your job. You are not your mind. You are the sum total of your positive and negative thoughts co-creating your life whether you realize it or not!"
Intention :: "Through the elegance of mind body movement and breath, my intention is to guide you to the triune "space' within - the mind, the heart, the body and experience your grounding connection with the mother of us all - Gaia, so that you may allow your true self to emerge and in that, witness your divine self."
Guided Meditation & Sound Healing
Shamanic Energyworker | Intuitive Bodyworker | Spiritual Mentor | Holistic Health Practitioner | Reiki Master | RYT-200
Bio :: "It all started when I felt like my whole world was falling apart and a close friend of mine convinced me to go to a yoga class with her. I was extremely hesitant because I've never had a good experience with yoga in the past, but I trusted her and so we went. The class was so spiritual, loving, and supportive. I was in love and dived deep into yoga, eventually ending up somehow in a teacher training. I was hesitant even then, feeling that I didn't have the body to teach yoga. One of my teachers said THAT is what would make me even more relatable to people. So I jumped heart first and the awareness of my healing journey really began."
Intention :: "My wish for you is to leave feeling relaxed, aligned with your truest self, ready to express and create freely without judgement using your own beautiful divine feminine spark; and the confidence to step out into the world always shining your light."
The Momma Yurt - Sacred Retreat Space
"The private property is just 20 minutes from Encinitas & 45 minutes from downtown San Diego.
The yurt itself is a 27-foot round structure that is equipped with heating & air conditioning & 2 private restrooms. It is surrounded by lush landscaping, serene decor, a beautiful orange tree & a flowing fountain. The land is buzzing with life as it is constantly filled with visitations from hummingbirds, hawks our resident squirrel & butterflies."
Investment ::
$165
Payment Plans available upon request!
*Only 18 spots available.
Payment must be made to either of the following ::
PayPal :: paypal.me/divineunwindteam
Zelle :: missjess@themerakimethod.net
Venmo :: @jessmarielarrain
Friendly Reminders
This event will be photographed.

18+ Event, no children. Childcare not provided.

Women Only :: anyone who identifies themselves as female.

Personal Trauma stories & the relationship between Trauma & Sensuality/Sexuality will be discussed.

Channing is not a licensed mental health provider :: "I am looking to expand peoples' minds in regard to human sexuality by incorporating personal experience along with my undergraduate degree. The topics that I will be addressing during this speaking engagement are provided for informational purposes only and should not be relied upon as mental health services advice."

Divine Unwind, The Team, The Facilitators & Channing Renee Clemons are not liable for any past/present/future harm, which includes bodily injury, property damage, personal injury or advertising injury, negligence, misrepresentation, violation of good faith and fair dealing inaccurate advice.